Effective September 19, 2016 our office hours will be changing:
Monday-Thursday 8:00am - 5:00pm
Friday 8:00am - 2:00pm
Welcome to the website for Pediatric Dermatology of Dallas, the office of Dr. Kerry Robin Carder. We care for children from infancy to 17 years of age with hair, skin, and nail problems.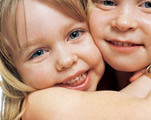 Dr. Carder is one of very few board certified pediatric dermatologists. She is Board Certified in Dermatology and Pediatric Dermatology. Our office strives to provide quality skin care for infants, children, and adolescents in a fun, relaxed, child-friendly environment. Whether your child has a common wart, stubborn acne, a birthmark, or a rare genetic skin disease, Dr. Carder will work with you to find the safest and most effective treatment for your child.

Dr. Carder's practice is 100% pediatric. She understands the skin conditions that are unique to children and that the treatments used for adults are not always the best options for children.

It is important to Dr. Carder that children and parents are listened to and that their questions are answered. She works with families as a team to make skin care as pleasant as possible for both the children and parents. Her goal is to be sure that parents understand their child's skin condition and how to manage it.

What is a Pediatric Dermatologist?
Pediatric dermatologists specialize in skin, hair, and nail problems that affect children.
What does it mean to be a Board Certified pediatric dermatologist?

A Board Certified pediatric dermatologist must have completed:
residency training in dermatology,
additional training in general pediatrics, and
fellowship training in pediatric dermatology. They must also have passed the pediatric dermatology certification exam, and at least half of their practice must be dedicated to treating children.